Private
Golgolevsly Yerakhmiel

Yerach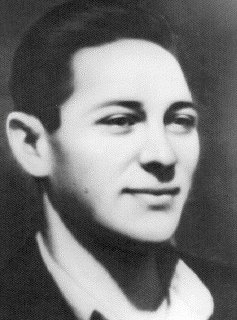 Born in Germany
On 24/11/1927
Immigrated on 1934
Drafted on 1/1948
Served
in Palmach – Harel Brigade
In The Fifth Battalion "Sha'ar Hagai", Harel Brigade
In Hachsharat Kfar Nahum
Role:
Fighter
Killed In Battle in Operation "Maccabi" (Phase 2)
In The War Of Independence
On 14/5/1948
In:
Dir Ayyoub
Buried in Jerusalem – Mount Herzl
Was 21 years old
Photo Album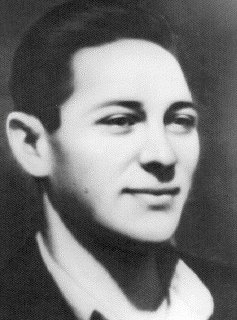 מפרי עטו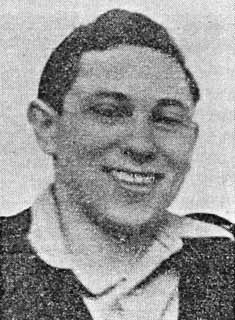 מפרי עטו
מכתבו האחרון
ירושלים 3.5.1948

אנו נמצאים כעת במועדון "מנורה". מכאן אפשר לכתוב. לא יזיק, נכתוב. משהו על חיינו חיי צבא כבר כתבתי. אך דעו חבריא, כדי להבין חיים אלה צריך לחיות אותם. רק עתה אני מתחיל להבין את התנהגות החיילים ביחס לסדר ונקיון. אנו חיים כאן מהיום למחר ולא מביטים הלאה. הלאה יש רק דבר אחד יקר (בעצם שנים) אחד וראשון הוא ההכשרה שלנו ועתידה, שני הם החיים של כל אחד ואחד, כי בלי קיומם ממילא אין הכשרה. חבל כאן רק על דבר אחד והם החיים, כי כל רגע אפשר לספוג את הכדור האחרון והכל נגמר.
לספר יש לנו חומר לימים. זה פחות מחודש מאז עזבנו את כפר-מנחם, אך עבר עלינו הרבה מאד. החברים הם חיילים טובים. הכתה שלנו מסתערת ומתקדמת גם מול אש וכדורים שורקים. אנו והכשרת נגבה בדרך כלל כתות מתפרצות בקו ראשון. יש לנו להתגאות על חברינו, כי אנו היחידים כמעט השומרים על צביון ההכשרה. החברים נמצאים לרוב בפעולה. מתחילים להתרוקן, אין רצון להעמיק לחשוב, אדישות להרבה תופעות, אין כל פעולה ומתח רעיוני או התענינות פוליטית. הדבר פשוט לא יתכן בתנאים הקשים שלנו.
ר. וב. מחלימים. הם כבר יורדים מן המיטות. אנו מבקרים אצלם בקביעות. ג. נפצע בשיך ג'רח, הוא מבריא ונמצא בקסרקטין עמנו.
דרישת חזק לכל הקן והגדודים מכל החברה.

חזק ואמץ
ירח

מידע נוסף נמצא בתא הנופל בחדר ההנצחה בבית הפלמ"ח.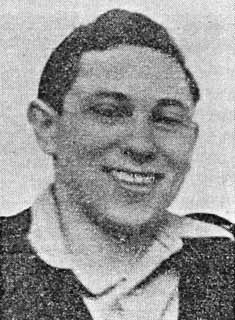 מפרי עטו
מירושלים הנצורה
לכל החברה חזק!

אתמול עלינו עם שיירה לירושלים. היה זה אחד הרגעים הגדולים והרגשניים ביותר בחיינו, אחת החויות שלא תשכח לעולם, כשם שהמבצע של ביריה אף הוא לא נשכח.
המונים עמדו בצדי הרחובות והריעו לכל מכונה. המכוניות עברו בשיירה. למעלה ממחצית השעה, כולן לא משורינות עמוסות מזון.
נשים בכו משמחה, זקנים וזקנות פרשו ידיהם בתפילה ונתנו קמיע לדרך צלחה. הגישו יין וקוניאק לכבוד הבאים. גם בעיני שלנו כמעט עמדו דמעות, כל הזמן נפנפנו בידים והרימונו את הנשק.
יש להבין, ירושלים נמצאת במצור, חוסר מזון ומים, אין סגריות ולא כל שכן שוקולד. על בשר חולמים וצורת ביצה כבר שכחו. שלושה שבועות לא באה שיירה (רק פעם באו מספר מכוניות) ועצם הפריצה (לא עבודה שלנו) משמשת עדוד רוחני וגם מטריאליסטי, הבאנו הספקה לשבועיים...

מחנה צבאי, אפריל 1948

מידע נוסף נמצא בתא הנופל בחדר ההנצחה בבית הפלמ"ח.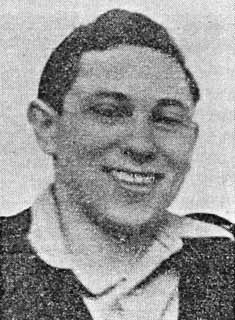 מפרי עטו
לחניכיו
חבריה! מדבר אני כאן כרע, כידיד בוגר יותר, שחי בתנועה גם בגילכם. ואילו עתה תפקידי להובילכם בדרך התנועה. דרך קשה מלאת מכשולים. דרכו של עם עני, עם עתיק וגם חדש, המנסה לבנות לו מולדת.
דעו חברים ולעולם אל תמוש מלבכם צרת ישראל וצרת העולם כולו.
ארשנו לנו את העבודה, את הבנין כשותף בדרכנו. לכו בדרך זו. היו אנשי עבודה, הגנו על כבודה והשגיה. ואם בשלח תאחזו יהיה זה נשק טהור אשר לא ירצח מן המארב. נשק שנועד לבנין ולא להרס ולעולם העדיפו את האת על פני החרב. יחד עם זאת דעו לשמוח. דעו להיות צעירים. להיות אחים ומסורים זה לזה ולכל אדם, לכל נצרך.
חבריה! הכל פתוח לפניכם ואילו אתם לא תמיד יודעים לקבל את היפה והטוב. החשבתם פעם על כוחה של קבוצה מלוכדת, חמישה עשר אתם - זהו כח רב. ואילו אתם מעלים את הקטנות על נס ואת הגדולות מזניחים.
ולסכום מגמתנו צריכה להיות קבוצת חברים בתוך גדוד חברים וחברות, קבוצה אשר חיה עם התקופה, אשר פועלת, יוצרת, לומדת, עולה ומתעלה.
דצמבר 1946

מידע נוסף נמצא בתא הנופל בחדר ההנצחה בבית הפלמ"ח.