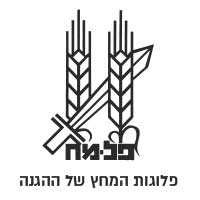 פלוגות המחץ של ההגנה
History
In the spring-summer of 1941, six mobile strike companies (Palmach) were established within the framework of the Haganah, as the national and regional combat reserve units, ready for immediate action.
Synopsis of Palmach history
The Palmach (Strike Companies) was the enlisted brigade of the Haganah, constituting the military defense force of the Jewish Yishuv and Zionist movement until the establishment of the state of Israel (the army of the Jewish state in the making). The Haganah itself operated clandestinely during the British rule, and its members were volunteers who trained underground and irregularly, primarily on Saturdays and holidays...