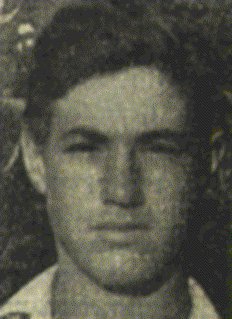 Born in Kfar Saba, Israel
On 7/6/1930
Drafted on 1947
Served
in Palmach
In Harel Brigade, The Fourth Battalion, Communication Unit
Role:
Signals operator
Killed In Battle
In The War Of Independence
On 1/6/1948
In:
Radar Hill (Giv'at Haradar
Buried in Jerusalem – Mount Herzl - Mass Grave
Was 18 years old
Photo Album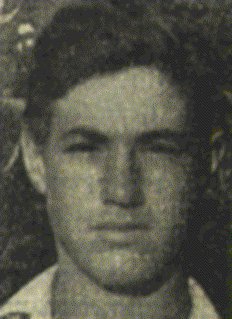 מפרי עטו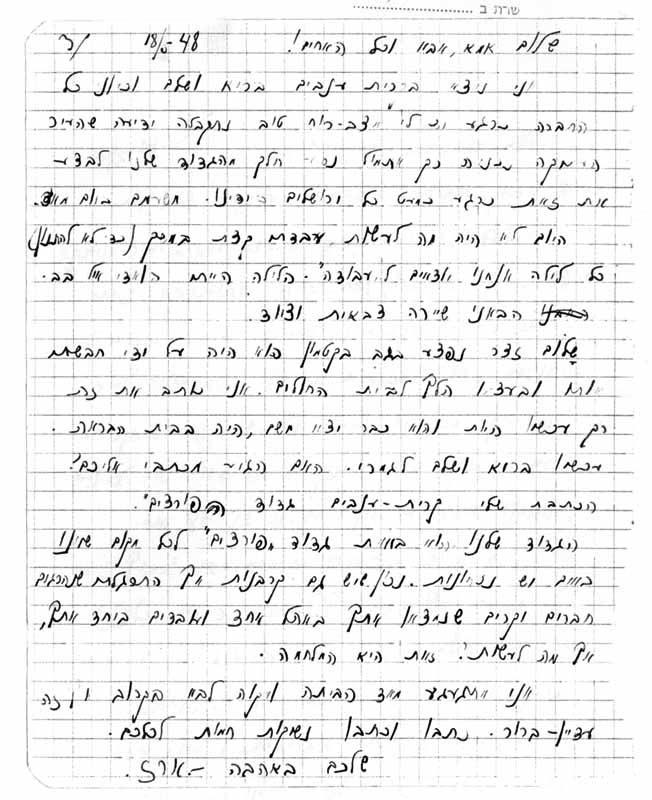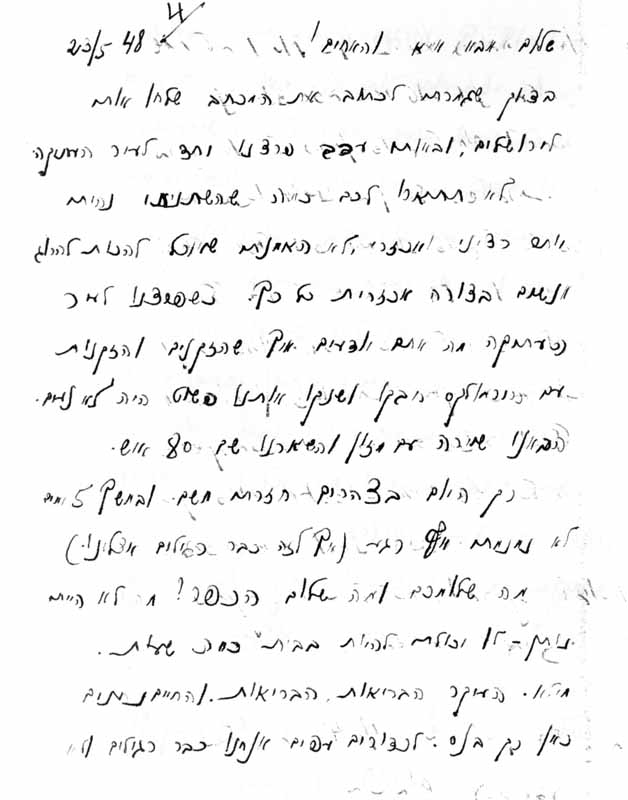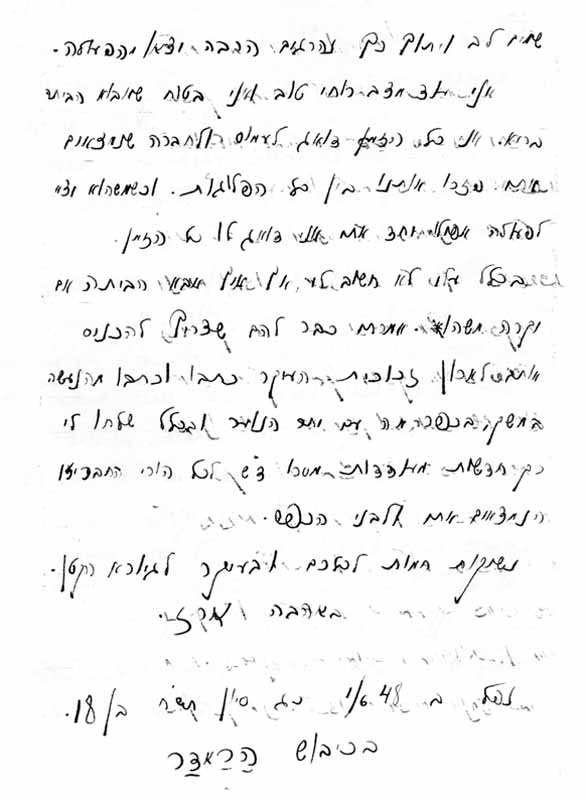 רשימות לזכרו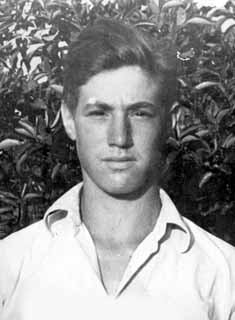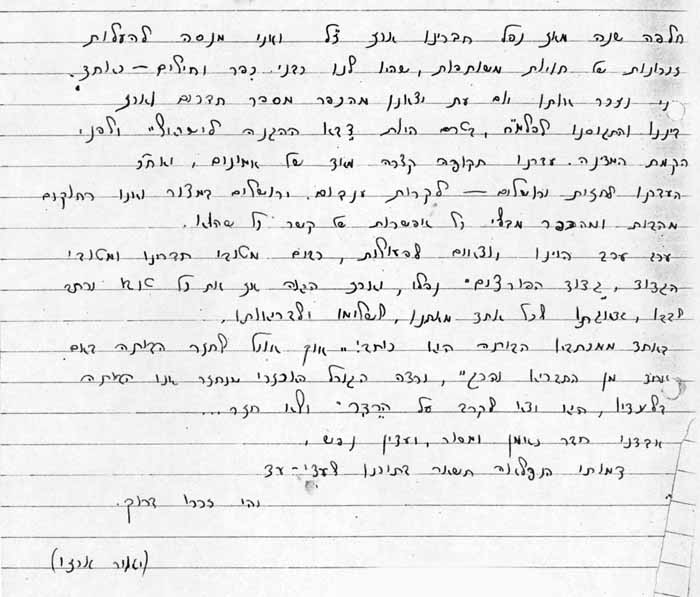 רשימות לזכרו
לזכרו - שלום זהר
15.9.49 כפר ויתקין

זוכר אני את התקופה בכפר בה נסרה שאלת הגיוס בכל חריפותה, את הויכוחים הסוערים בין הנוער, מחייבי הגיוס ושולליו, חלק טוען עת ללכת, מלחמה אכזרית מתרגשת עלינו בארץ ואין נער אשר יעמוד מנגד. חלק שני אומר: כאן אנו ממלאים את חובתנו, בעבודה אנו נותנים את חלקנו למלחמה זו, הויכוחים מתגברים, הרגשת ערב גיוס באוויר, והמעכבים כעת - מוסדות הכפר, טענתם -חכו לגיוס מאורגן אל תלכו כפרטיזנים, ודחיה רודפת דחיה אך המלחמה הולכת ומחריפה ואנו הנעמוד מנגד?
התארגנו קבוצה בת 6 נערים מתוך החלטה נחושה לפלמ"ח, ואני זוכר איך בא אף ארז, ואמר לי "קח גם אותי" וכשאמרתי לו: הרי אחיך מחוץ לבית ואיך תעזוב את הוריך לבד, סתר את טענותי ואמר: "לא עת חשבונות כעת, גם אתה, עזבתם לבד" והוא יצא אתנו עוד טרם מלאו לו 18 שנה, יצאנו למלא את צו המצפון.
עם גדוד ה"פורצים" המהולל יצאנו לירושלים והימים ימי מצור. כל אחד חרד לחברו הקרוב לו אחים אנחנו ויותר מכולם חרד ארז, מדי פעם היה אומר רק הזהרו, לא אוכל לחזור הביתה אם יחסר אחד מכם ומיד באה עליזות וצחוק, המבטאים רצון חיים עז ואהבה עזה לכפר ולחברים.
צעיר היה ארז, זו לו הפעם הראשונה, שיצא את הבית ובתקופה כה סוערת, עצביו הצעירים התרופפו במקצת לפרקים, העומס גדול מדי, לעתים היה נדמה לי, ארז חיב להפסיק לצאת לפעולות, הוא חיב לנוח, אך איפה לנוח ובכל מקום קו ראשון, והוא אומר לי "הבלים תדבר, איך אפשר לנוח והשורות כה דלילות והמלאכה עודנה מרובה"
תמיד עם מכשיר הקשר הכבד על הגב ותמיד על יד המפקד הרץ קדימה ובמתיחות רצופה של קשר. מדי פעם היה בא ומספר על הפעולות שהשתתף בהן ואני מרגיש, אמיץ הוא הנער, את החיים שנתנו לנו יש לחיות בכבוד.
והגיע הערב המר והנמהר ובאה הודעה "עולים על הראדר", אני מרכיב על גבי מכשיר קשר, ארז מרכיב על גבו מכשיר שני ובברכת "להתראות" אנו יוצאים, איש איש לדרכו, ובעיצומו של הקרב נותק הקשר, אני קורא לארז בלי הרף, אך תשובה אין. "אך שטויות, לבטח התקלקל המכשיר", אני מעודד את עצמי וכשחזרנו אני אץ לחפשו. ואשר יגורתי בא. ארז לא חזר. שוב לא אצא איתו יחד. שוב לא אראהו בשכנותי בכפר, שוב לא אשמע את צחוקו העליז!
תהא נשמתו עדן

שלום זהר
כפר ויתקין.