Born in Ramat Gan, Israel
On 14/1/1926
Drafted on 5/1946
Served
in Palmach – Harel Brigade
In The Fourth Battalion, Harel Brigade, Zain Company, the Palmach Headquarters' Scout Unit
In Mishmarot Platoon
Role:
Fighter
Killed In Battle
In The War Of Independence
On 12/5/1948
In:
Radar Hill (Giv'at Haradar
Buried in Kibbutz Kiryat Anavim
Was 22 years old
Photo Album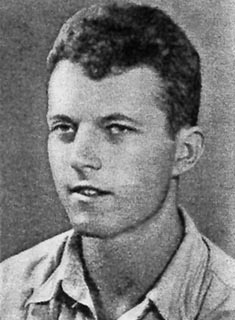 גרייצר דב ז"ל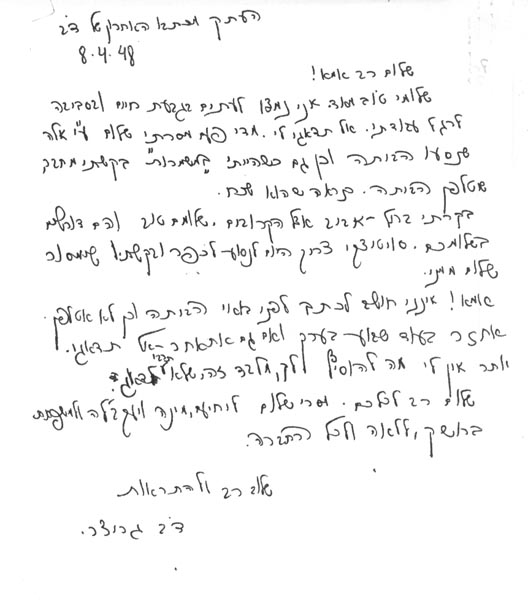 מכתב מאמא
רשימות לזכרו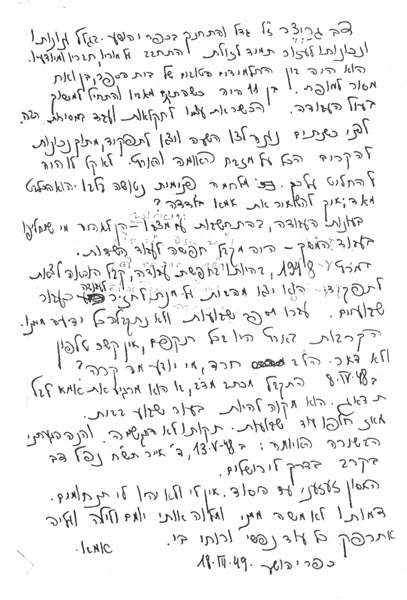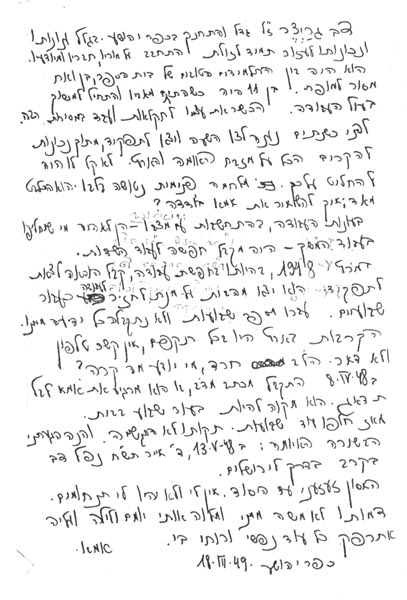 רשימות לזכרו
לזכרו
30.3.49

דב!!!

החבוב והשקט שבתוכינו, האהוב והחרוץ והאמיץ! מדוע קטלהו המות? - איננו מבינים.
רצית סעד ועזר, ידעת - דב. פיגרת בעבודתך אחרי האחרים בא דב לעזרתך. וכך גם בקרב, התרמיל לחץ על כתפו של מישהו בא דב ומחלצהו מצרה זו. ככה הכרנו כולנו את הנער מכפר-יהושע.
יום הדמים של נבי סמואל. הקרב התפתח גם בסביבת תחנת הראדאר שעל יד מעלה החמישה. יוצאת תגבורת ודב כרגיל גם הוא בין היוצאים.
הוא רץ ומתרוצץ עם המקלע. מסביב נופלים חברים. דב מחפה על הנסיגה גומר את החיפוי נסוג, ואת המקלע אינו עוזב. וגם זכרון הנופלים אינו עוזבו דב נשבע נקם!!!!!
המלצנו לתת לדב שחרור על מנת לעזור בבית. השחרור מתקבל. קשה פרידתו של דב מהנוף. לפני הנקם, אך אחריות הבית משכנעת אותו והוא משלים. הוא מתכונן לנסוע. אך רוצה הגורל ואין אפשרות לרדת לשפלה. דב ממשיך לצאת לפעולות, אינו מוותר.
מסתמנת אפשרות ירידה לשפלה - "פעולת מכבי". דב אינו רוצה לותר על הפעולה ומחליט, שמיד מהמשלטים יתפוס מכונית והביתה.
אך כאן הוא נתקל לראשונה בסרוב מפקדיו לקחתו עמם. החלטתינו נחושה: דב צריך להגיע הביתה במהירות. דב מנסה לשכנע אך אינו מצליח. נהיינו חרשים דב נשאר. ופתאום ה-15 במאי - הבריטים עוזבים את תחנת הראדאר ונכנסים לשם ערבים. יוצאת פלוגה לכבוש הראדאר. דב בא ומציע את עצמו. לא מסכימים לו. אך הוא טוען: "האני שנשבעתי נקם, לא אצא?" - וכי כנות כזו לו תשכנע?
דב יצא ומצא שם את מותו.
נפל הטוב שבנינו. הלך לנקום ונקמתו נקמת שמשון.