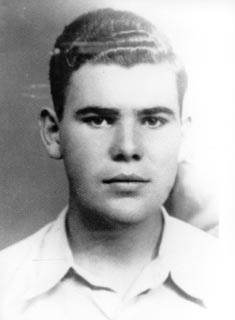 Son of
Rachel and Mordechai
Born in Tel aviv, Israel
On 2/10/1923
Drafted on 12/1947
Served
in Palmach – Harel Brigade
In The Fourth Battalion, Palyam, Harel Brigade
Role:
Fighter
Killed In Battle
In The War Of Independence
On 2/6/1948
In:
Radar Hill (Giv'at Haradar
Buried in Jerusalem – Mount Herzl
Was 25 years old
Photo Album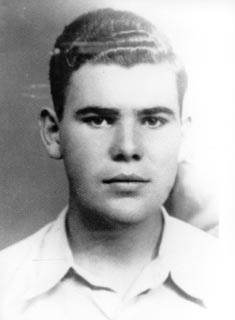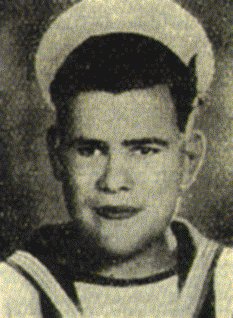 מפרי עטו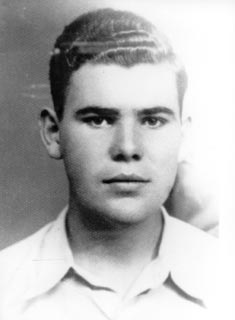 מפרי עטו
בעקבות הכרזת המדינה
מעלה החמישה 15.5.48
לאהובי היקרים, שלום!
מהתאריך של מכתב זה אתם למדים על רגשותי ברגע זה. אתמול אחר הצהרים האזנתי לנאומו ההיסטורי של בן גוריון במועצת העם, בו הונח היסוד למדינת-ישראל. ההתרגשות היתה גדולה, אך הכל הרגישו כי המלאכה עדיין לא נסתיימה. הידיעה, כי גם לנו באופן אישי חלק לא קטן באשר הושג בחדשים האחרונים ממלאה את לבנו גאוה שקטה, או, יותר נכון, מה שקוראים אצלנו 'אספרי די קור'---
זה עתה שמעתי ברדיו, שתל-אביב הורעשה. אני מקווה שאצלכם הכל בסדר, אך אני מודאג מאוד.
כתבו ובמהירות!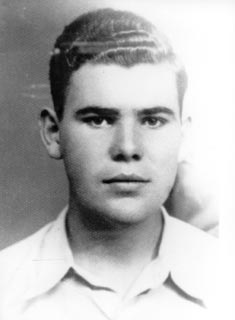 מפרי עטו
חידוש קשר עם קרוביו
מעלה החמישה 20.5.48
לאהובי היקרים שלום!
כשחזרתי מהר ציון חיכתה לי באהלי הפתעה חשובה. שני מכתבים מהבית הנושאים את התאריכים 19.4 ו-10.5 וחבילת השי לפסח.
יום חג הוא לי יום חידוש הקשר עם הבית אחרי הפסקה של למעלה מחדשיים ולאחר כל מה שעבר עלי במשך כל הזמן הגורלי הזה.
---
אני מצטער על אשר לא יכולתי לבלות את הפסח בבית כרגיל. בזמן הפסח עשיתי מה שא"צ גרינברג קורא "להתפלל לשלום ירושלים עם רובה".

בימים האחרונים עבר עלי מאורע שיחקק בזכרוני לעד. אולי יכעס עלי החבר הנכבד "הצנזור" על ספרי זאת לכם, אך אינני יכול להתאפק. אני חושב שהכבוד הגדול ביותר, שנפל בחלקו של יהודי לוחם לאחר 1800 שנה הוא להשתתף בכיבוש הר-ציון, לפרוץ את חומת העיר העתיקה ולהתחבר עם יהודים. זאת בצעו חברי ובינהם גם "עבדכם הנאמן"
נשארנו נאמנים לשמנו ("הפורצים") וכן ביצענו את שורת הימנוננו "ראשונים תמיד אנחנו, אנו, אנו הפ..."
ד"ש לכל הקרובים. כתבו במהרה!