Squad Commander
Broza Jonathan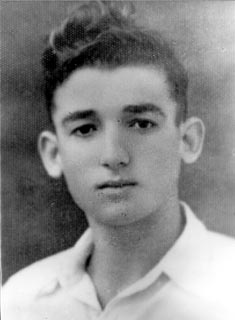 Son of
Tzila and Ben-Zion
Born in Motza, Israel
On 17/11/1927
Drafted on 1/1945
Served
in Palmach
In The Sixth Battalion -"Jerusalem", Harel Brigade, A Company
Role:
Squad commander
Killed In Battle in Securing the road to Jerusalem
In The War Of Independence
On 25/1/1948
In:
The Qastel
Buried in kibbutz Kiryat Anavim
Was 20 years old
Photo Album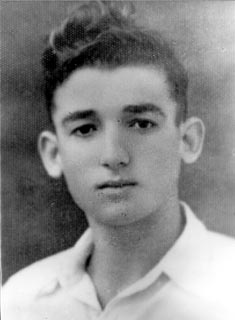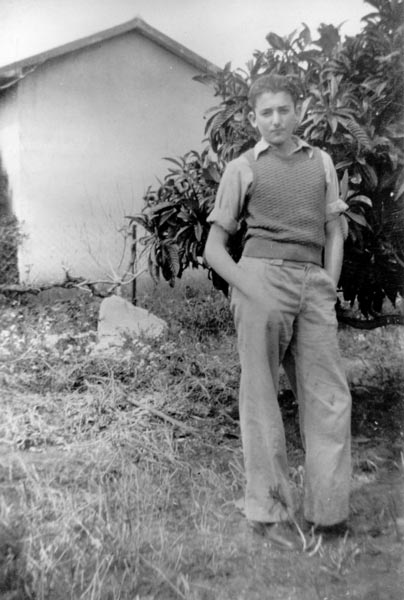 יונתן ברוזה ז"ל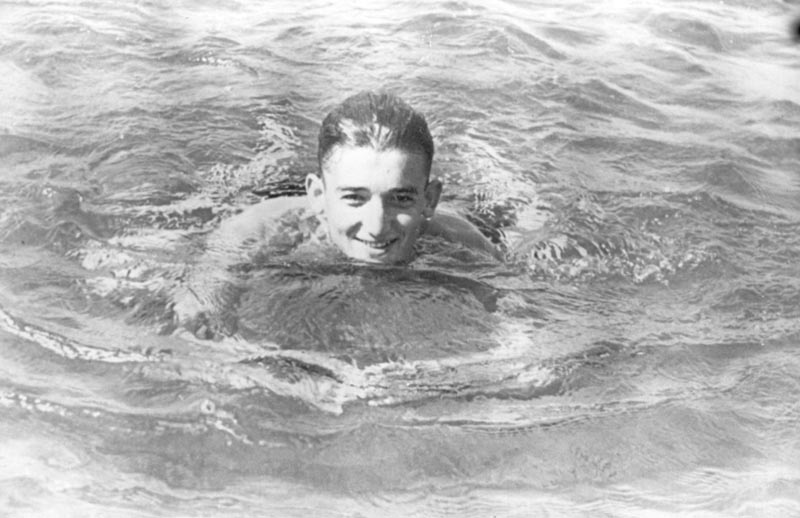 יונתן ברוזה ז"ל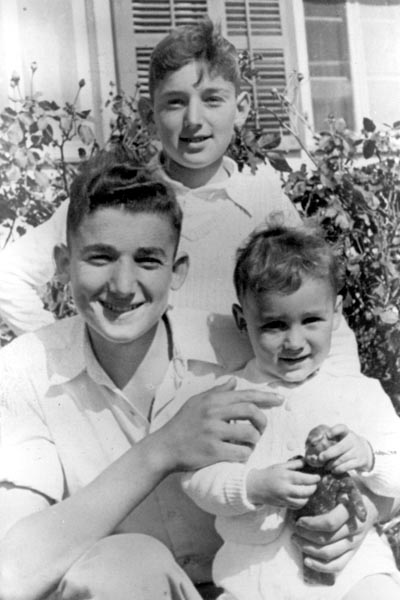 יונתן ברוזה ז"ל
מפרי עטו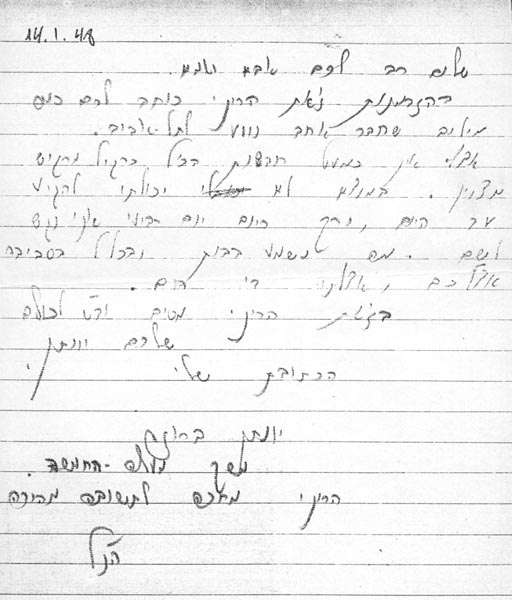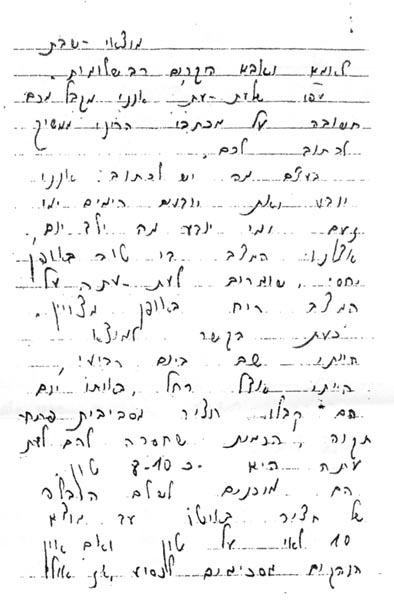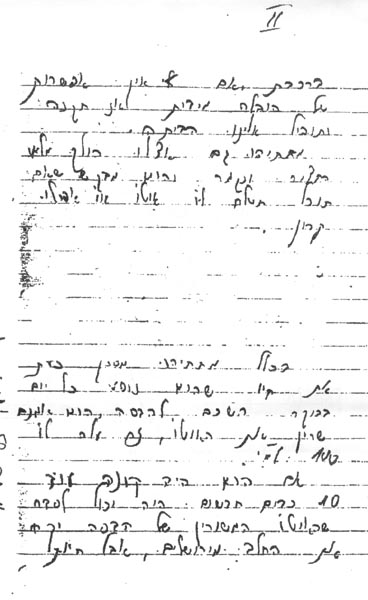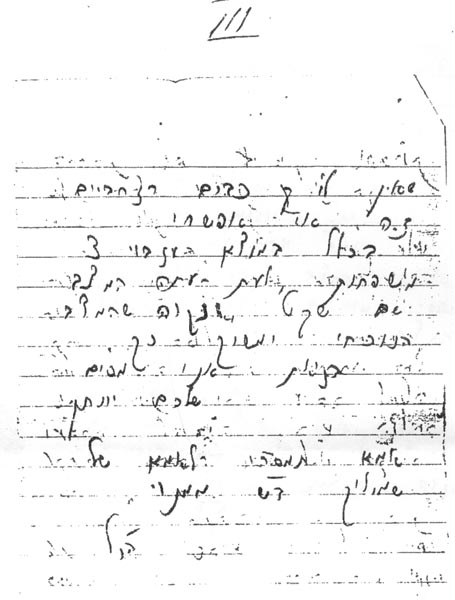 מפרי עטו
ממכתביו
מוצאי-שבת

לאמא ואבא היקרים רב שלומות.
אעפ"י שלעת-עת אינני מקבל מכם תשובה על מכתבי, הריני ממשיך לכתוב לכם.
בעצם מה יש לכתוב? אינני יודע. אתם יודעים שהימים ימי זעם ומי יודע מה ילד יום. אצלינו המצב די טוב באופן יחסי, שומרים לעת עתה על המצב רוח באופן מצויין.
כעת, בקשר למוצא, הייתי שם ביום רביעי, הייתי אצל רחל, באותו יום הם קבלו חציר מסביבות פתח-תקוה. הכמות שחסרה להם לעת עתה היא כ- 8-10 טון.
הם מוכנים לשלם הובלה של חציר באוטו עד מוצא - 10 לי' לטון ואם אין הנהגים מסכימים לנסוע, אז אולי ברכבת. אם אין אפשרות של הובלה מיידית, אז תקנה ותוביל אלינו הביתה.
מתתיהו, גם אצלו הולך מלאי הקציר ונגמר והוא מבקש שאם תוכל תשלח לו אוטו או אפילו קרון. בכלל למטה המלחמה החלה שוב, שוב מתתיהו דחף את רות והיא עזבה למטה ועברה להוריה. היא הצליחה לקחת בהדסה 500 לי', בקצור שמח מאד.
בכלל, מתתיהו מסכן כעת את חייו שהוא נוסע כל יום בבוקר השכם להדסה. הוא אמנם שריין את האוטו, זה עלה לו 100 לי'.
אם הוא היה קונה עוד 10 כדים חדשים, היה יכול לסדר שהאוטו המשוריין של הדסה יקח את החלב מירושלים, אבל היות שאין לו כדים רזרביים, זה אי אפשרי.
בכלל, במוצא עזבו 3 משפחות, לעת-עתה המצב שם שקט ונקוה שהמצב הנוכחי ימשיך כך.
בזאת אני מסיים.

שלכם יונתן

אמא, תמסרי לאמא של שמוליק ד"ש ממנו.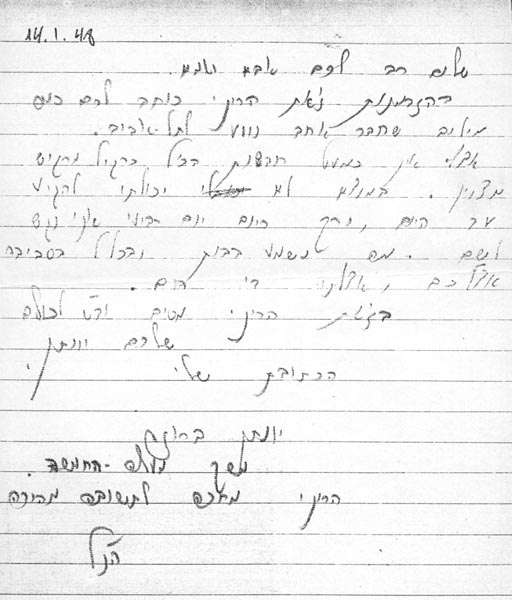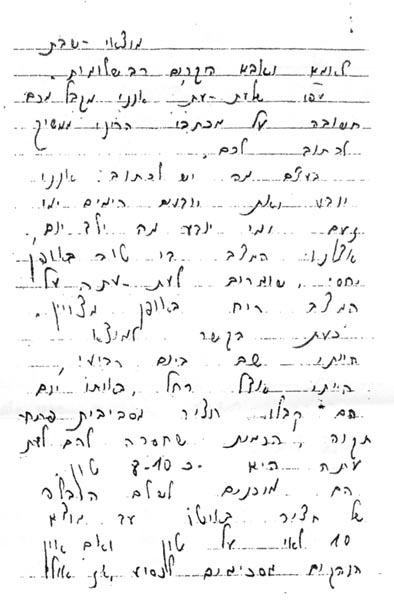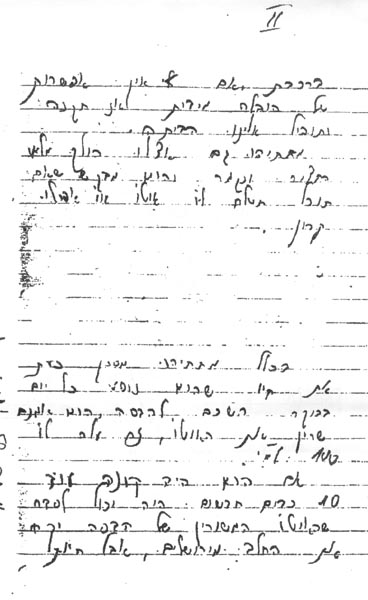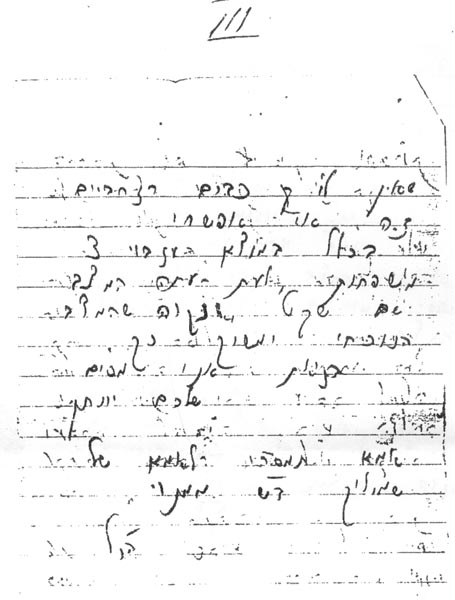 תעודות וחפצים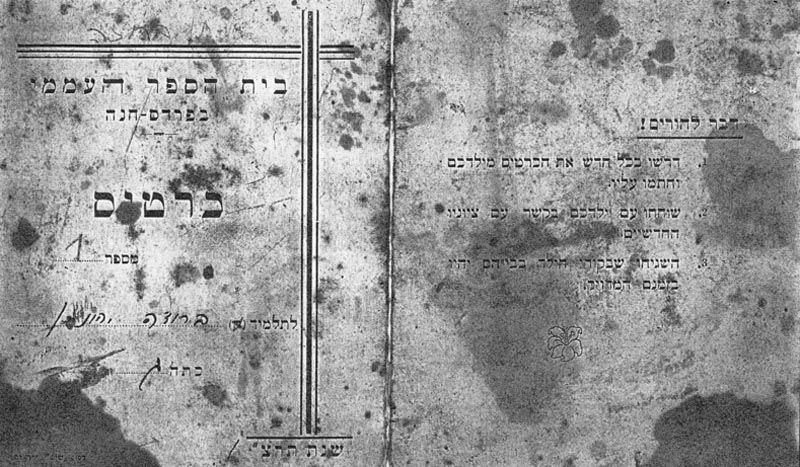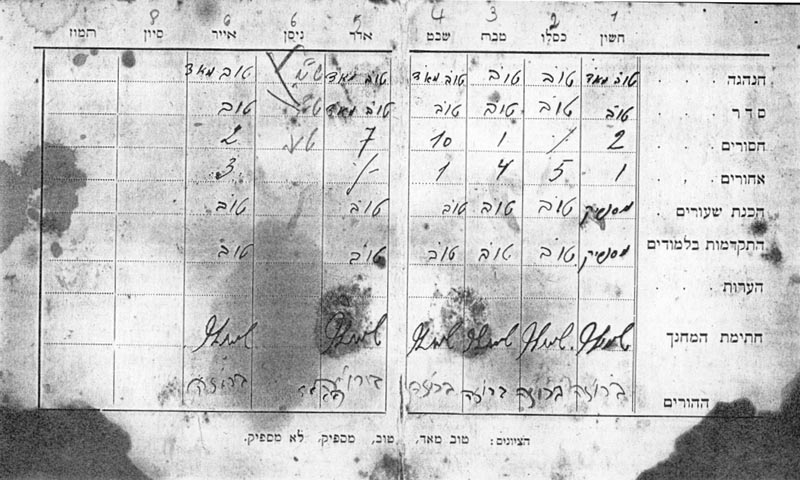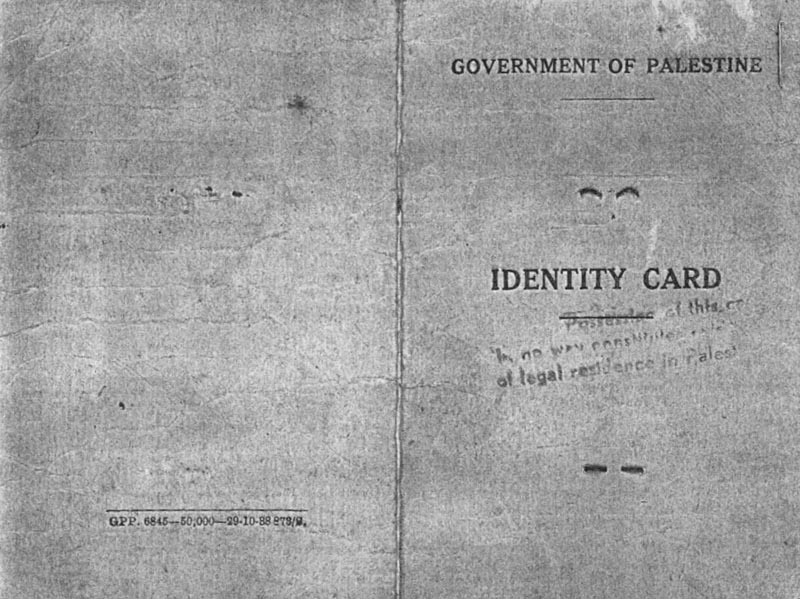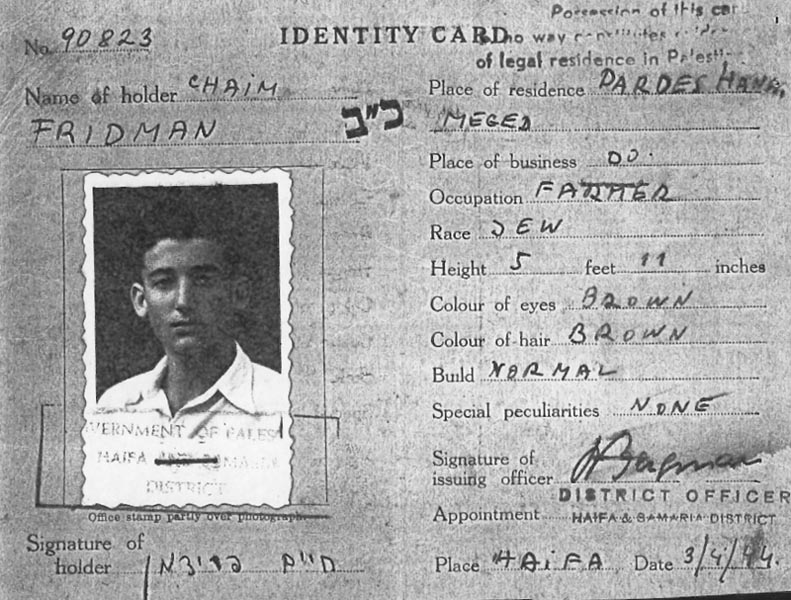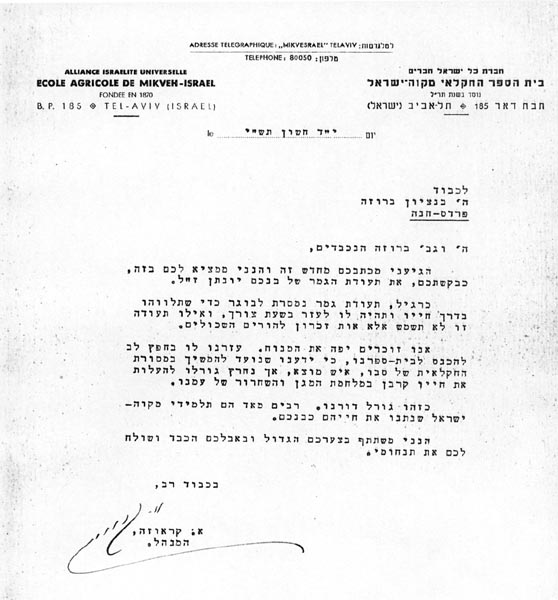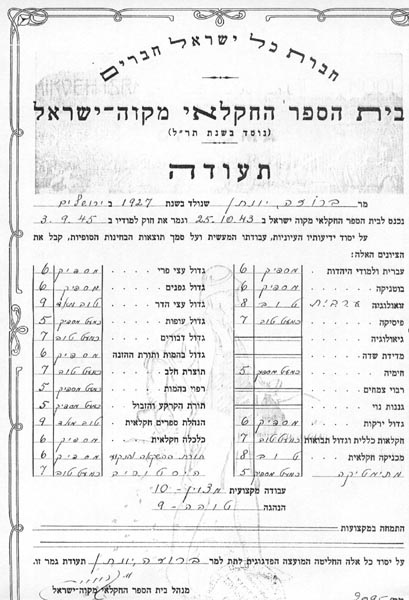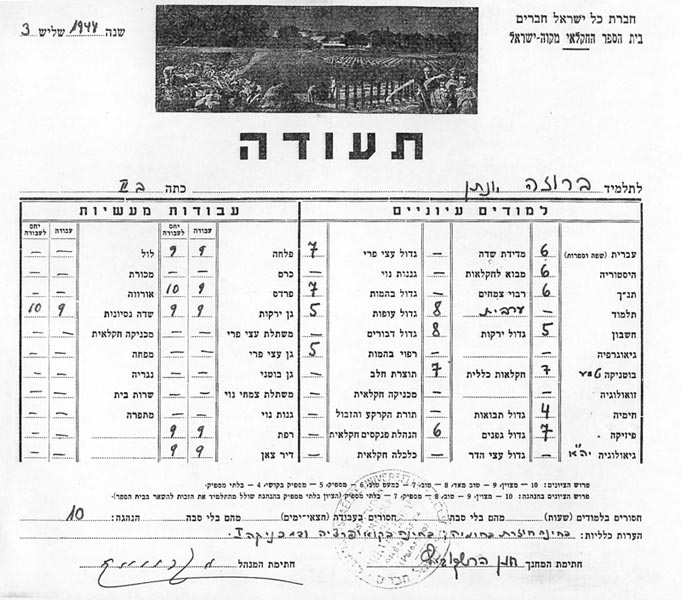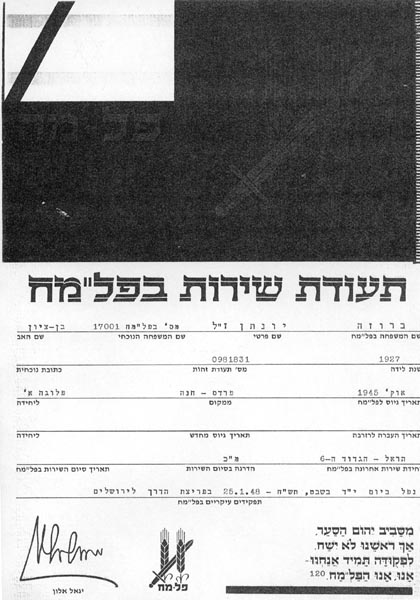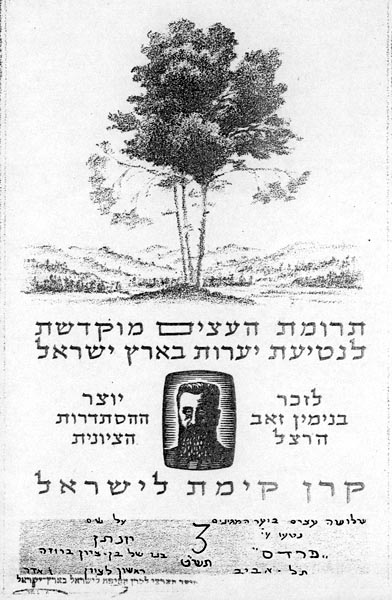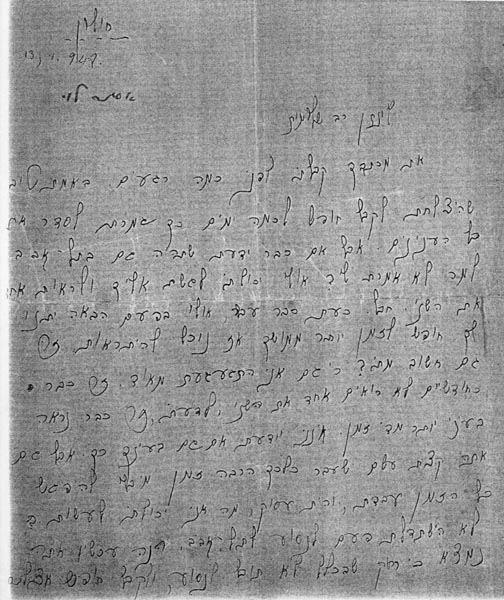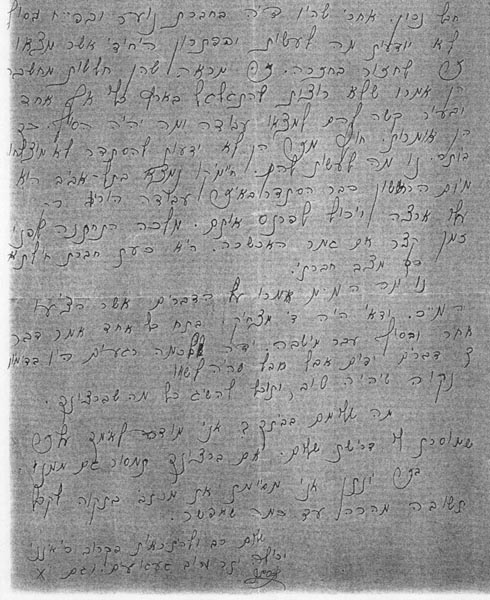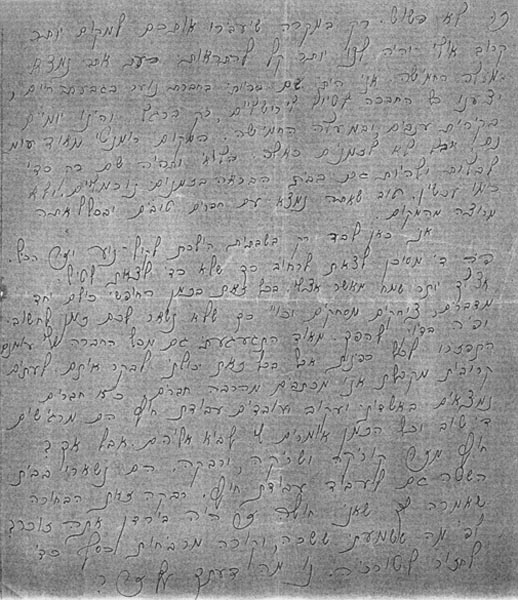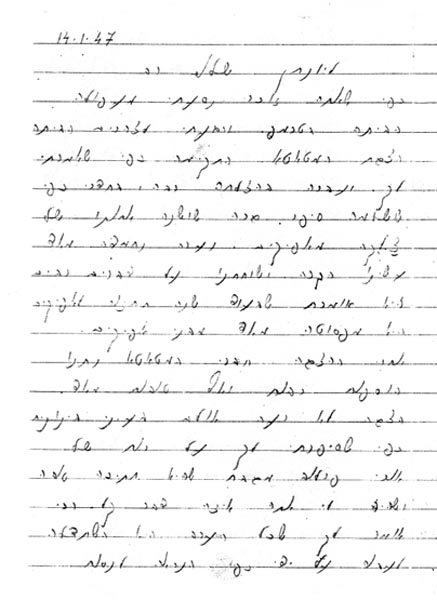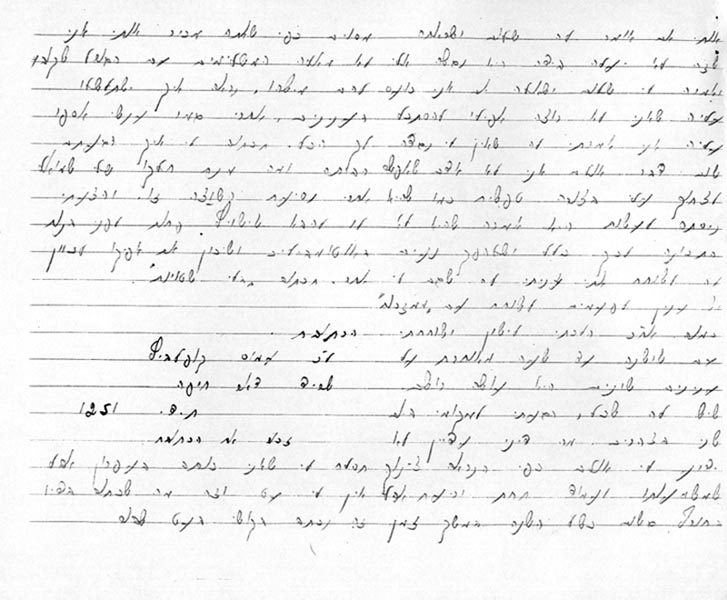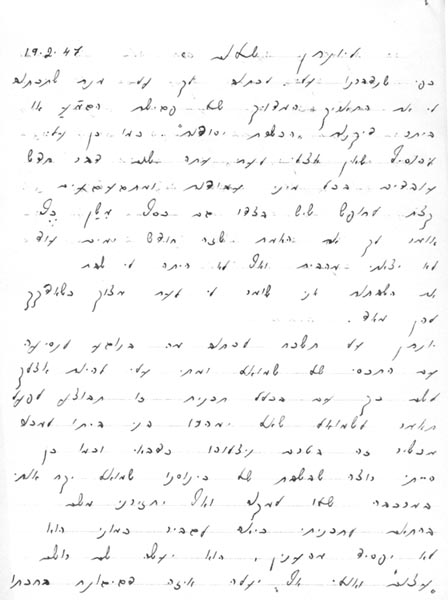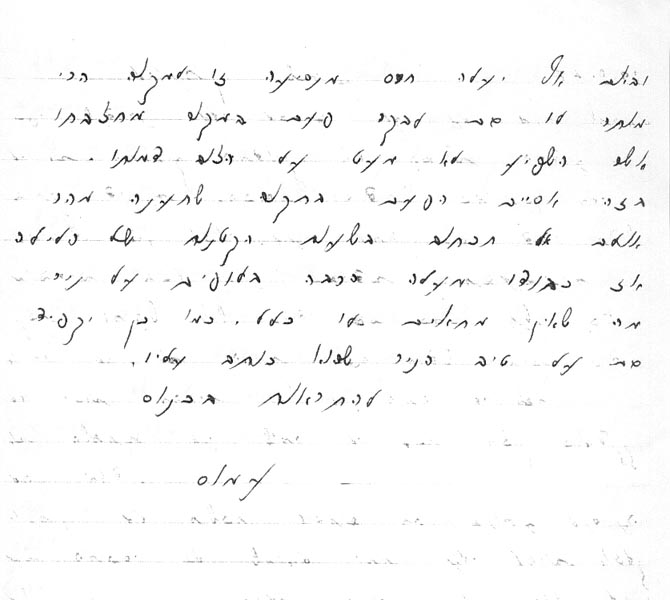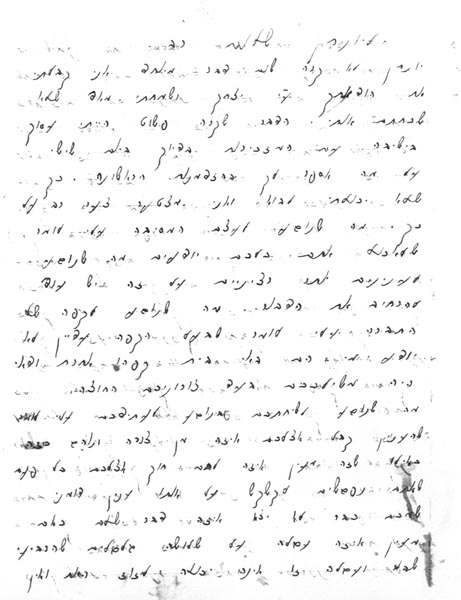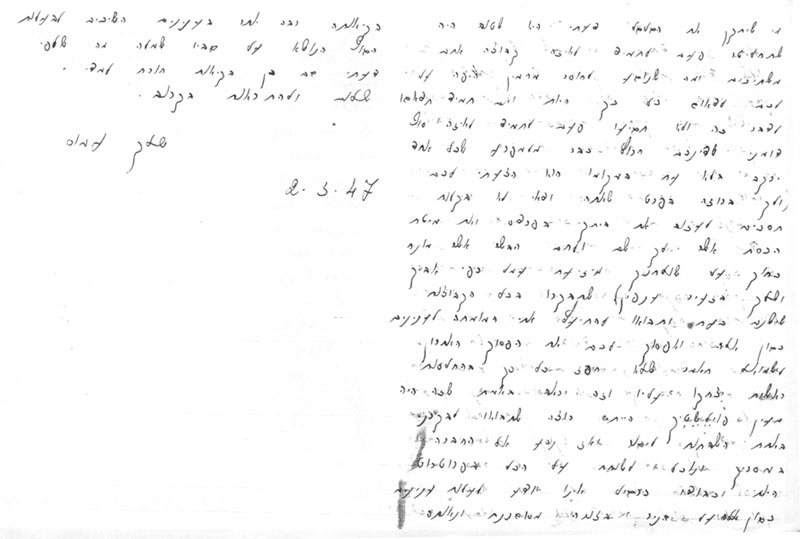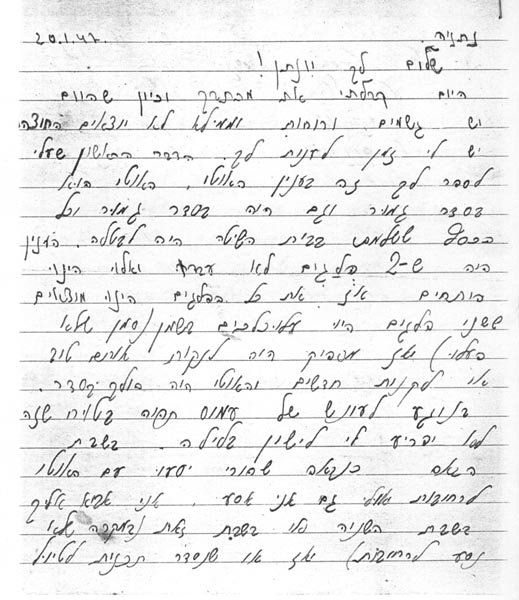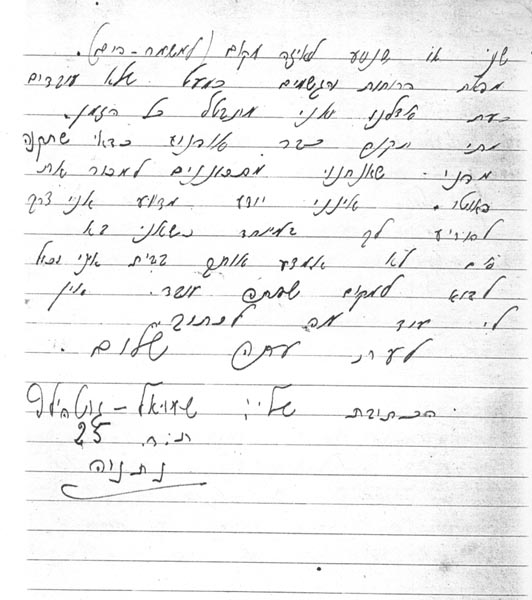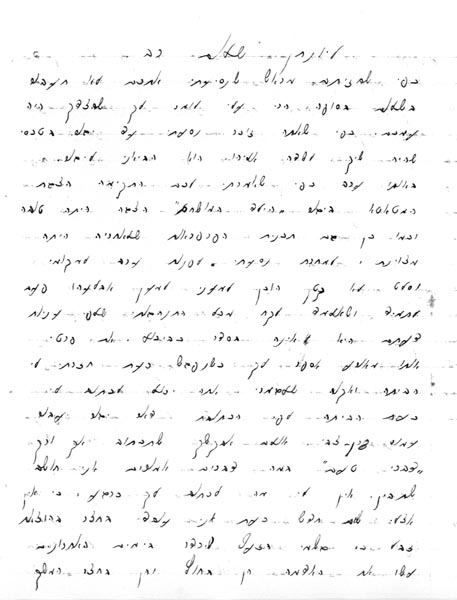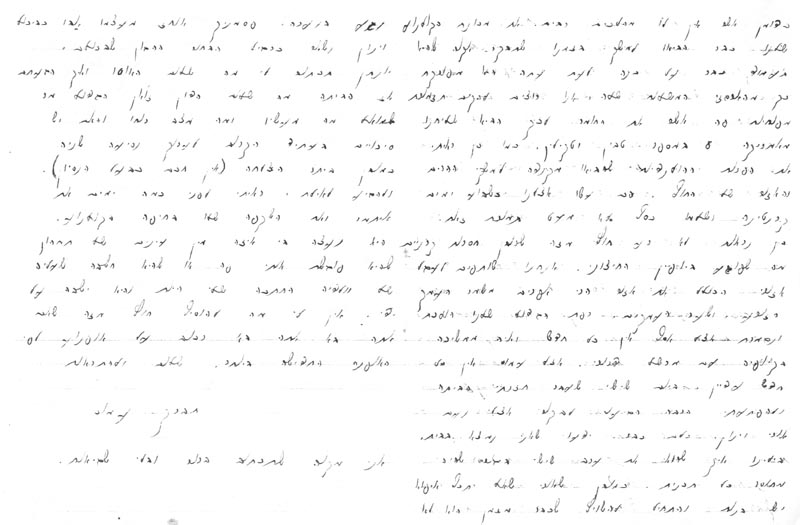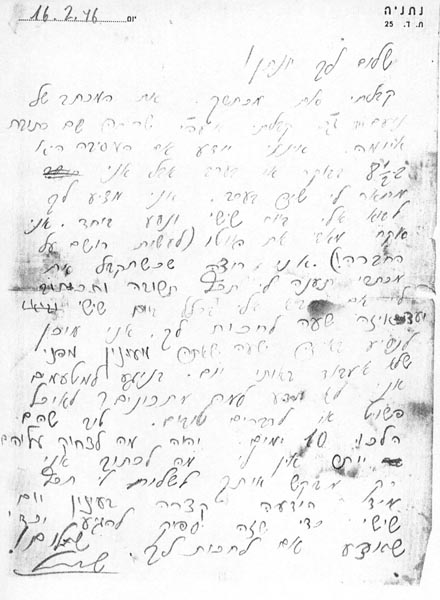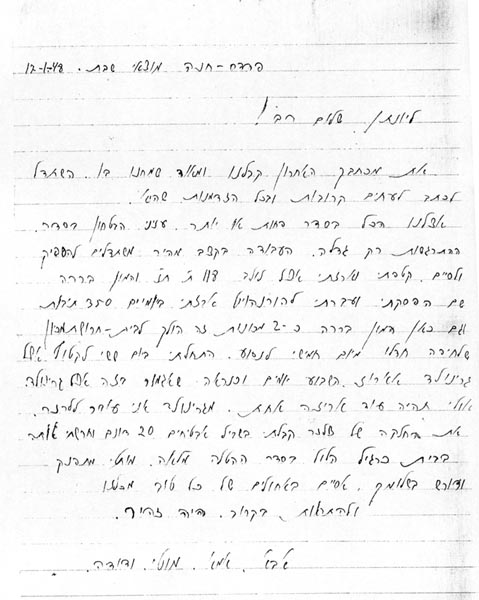 קטעי עיתונות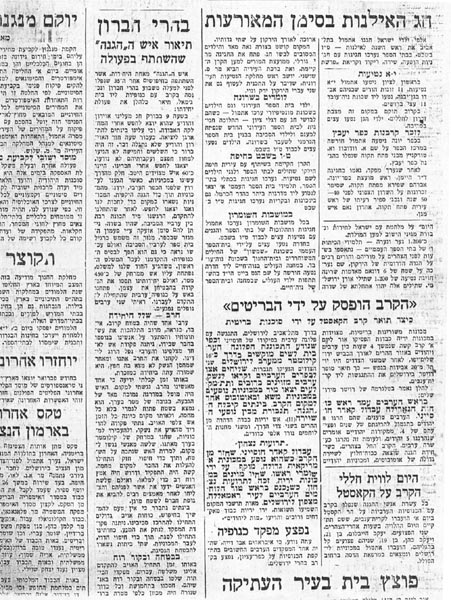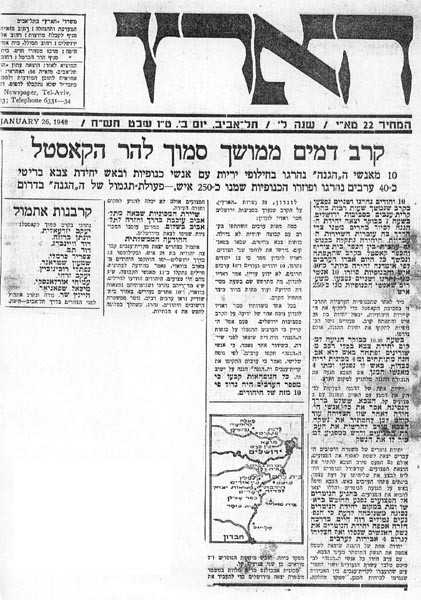 רשימות לזכרו