Son of
Sarah and Hanania-Leib
Born in Tel aviv, Israel
On 29/3/1927
Drafted on 2/1946
Served
in Palmach
In The Sixth Battalion -"Jerusalem", A member of Revadim, The Third Battalion, The Second Battalion, C Company, Hait Company
In Hachsharat Beit Zera
Role:
Platoon commander
Killed In Battle in The Defence of Kibbutz Revadim
In The War Of Independence
On 14/1/1948
In:
Revadim
Buried in Jerusalem – Mount Herzl
Was 21 years old
Photo Album
רשימות לזכרו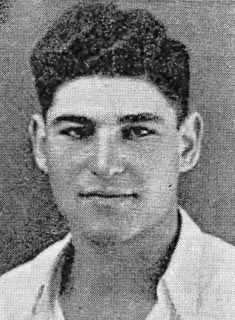 רשימות לזכרו
דברים לזכרו מאת דן-תמר
"אופיו של האדם - הוא גורלו". אומץ-לב, עמידה במבט מישיר מול פני המות, היתה מתכונותיו היסודיות של יאיר. "בי הכדור לא יפגע - הזהרו אתם" היה אומר ברגעי סכנה. והוא העשוי, ללא חת נפל כשצעד בראש כתתו בהתקפה הנגדית על המוני ערבים בקרב על גוש עציון.
פעילות ומסירות, בר-לבב ומאמין בצדקת דרכו, זוהי דרך חייו של יאיר. פעילות בחיי החברה והקבוץ, בשיחות, בועדות, בעבודה, בבטחון - בכל. מסירות לקבוץ, למשק, למפעל ובעיקר לחבר, ישרות כלפי עצמו ככלפי חבריו, ואמונה בכל מעשיו אשר יעשה. אהב לתהות על קנקנו של כל מאורע בחיי הקבוץ תוך חרדה רבה למפעל ולחברים. אך היו גם שעות בהן חפץ היה לפרוק מעצמו את עול המציאות האפורה של הקבוץ והחיים, ואז - היה פורץ בשירה ומנגן בדבקות. מרוחו הסוערת ומחמימותו השופעת היה מאציל גם על אחרים. ועתה נדם קולו. לא עוד נשמע את דיבורו הרם, את דברי החידודים שלו את פקודותיו הנמרצות כמאמן ומפקד. מכל אלה ישאר רק זכר, זכר יקר
דן-תמר

*מידע נוסף נמצא בתא הנופל בחדר ההנצחה בבית הפלמ"ח.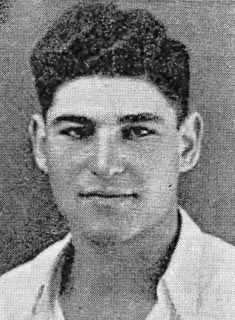 רשימות לזכרו
דברים לזכרו מאת בן-ציון
כאן הוא נפל. עתה ניצב פה גל אבנים שחבריו הציבוהו לזכרון. זכר מעט לחייו. האמנם האמנם רק זה נותר מחייו הסוערים של יאיר, האמנם רק זה ותו לא ?! עתה זרוע המקום שלל כלניות ורקפות. ואני זוכר משום מה את "שיר הכלניות" המושר בקולו היפה, העמוק שרטט הכסף ועוז גברי מצאו בו הרמוניה נפלאה.
ואני עוד שומע את שורות השיר:
"אשרי האיש שבין סופות ורעם
פרחה הכלנית לו, לו אך פעם!"
הפרחה לו הכלנית? והוא, הוא לעולם לא ילקט עוד בכלניות. לעולם עתה אודמת הרקפת במקום נפלו חלל. מדם גופו היא אודמת, למען נוכל אנחנו. החיים להמשיך וללכת ולקטוף את כלניות-החיים - כצו!
בן-ציון ת.

*מידע נוסף נמצא בתא הנופל בחדר ההנצחה בבית הפלמ"ח.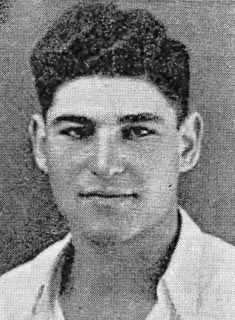 רשימות לזכרו
דברים לזכרו מאת צביה
וכשנזכרים ביאיר - תיכף ומיד מצלצל קול שירה, קול שנשמע מהדהד בחצר, בויכוחיו הסוערים בכל מקום, הן בעבודה והן בחדר. היה ער לכל בעיות הקבוץ ואהב לפעול בו. לכל שאלה ובעיה תמיד נלוו אצלו מחשבות רבות, אשר התבטאו אצלו בצורת ויכוח עם חברים כיצד לפתור.
חלומות רבים היו לו על הקבוץ. על בנינו ועל התפתחותו. יאיר היה איש צבא, עסק בזאת הרבה ואהב את זה. וגם נפל על משמרתו בזמן הקרב הגדול.
לא אשכח את דבריו האחרונים כאשר הודיעו על דבר מותו של חנוך, כאשר כל החברים התאספו בחדר האוכל, הוא אמר כי לא איכפת לו למות בקרב עם הערבים, ולא בזמן שהם יתקיפוהו. כעבור יום כך היה.
צביה

*מידע נוסף נמצא בתא הנופל בחדר ההנצחה בבית הפלמ"ח.