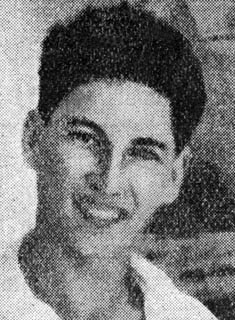 Born in Tel aviv, Israel
On 10/5/1928
Drafted on 2/1946
Served
in Palmach
In The Sixth Battalion -"Jerusalem", A member of Revadim, The Third Battalion, C Company, Hait Company, The Second Battalion
In Hachsharat Beit Zera
Role:
Fighter
Killed In Battle
In The War Of Independence
On 14/1/1948
In:
The Hirbet-Zekharya Outpost
Buried in Jerusalem – Mount Herzl
Was 19 years old
Photo Album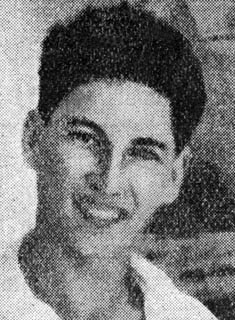 רשימות לזכרו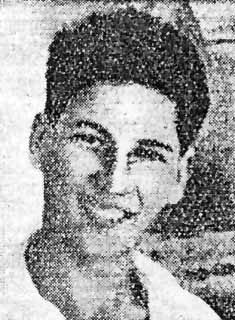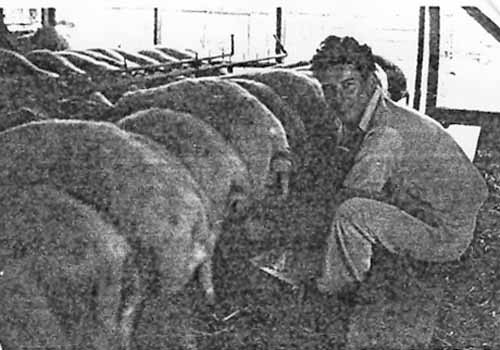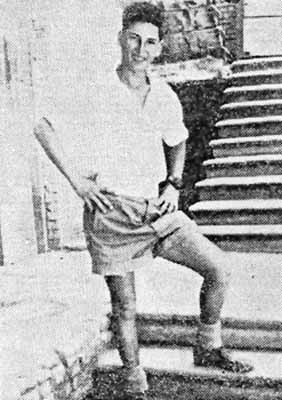 רשימות לזכרו
לזכרו - עמליה
הכרתיו עוד לפני שנים. בהיותו עדיין ילד. עת חיינו בגדוד אחד בעיר. ומאז ועד עתה כמעט ולא נשתנה. שנית פגשתיו בבואי לבית-זרע והוא אז עלם כבן 18. עליו אפשר היה להגיד "צברה". מלה זו כבר בטאה הכל. עבד בצאן ובזאת מצא את ספוקו, שמח היה ועליז, כולם אהבוהו וכאז כן עתה, בבואו הנה הקדיש את מרצו להקמת המשק וחיינו המשותפים. אתנו השתתף בכל ולנו נתן את הכל. כולם הכירוהו כי עליז היה, כי רוח נעורים פעמה בו, כי את הנעורים אהב. בתרועות שמחתו, בצעקותיו וברקודיו כובש היה את לב כולם. עדין ילד היה, עדיין לא הספיק לטעום את טעם החיים וכבר נפל... לכן כה מוזר שאין שומעים אותו יותר, שאי אפשר יותר לקרוא: "ארז" והוא יענה לך באחת מתשובותיו המחוכמות. ולכן כה מוזר הוא שארז שוכב אי שם בבור אשר ממנו לא יקום יותר לנצח...
הנעורים עצמם כאילו אבדו עם מותו.
עמליה

מידע נוסף נמצא בתא הנופל בחדר ההנצחה בבית הפלמ"ח.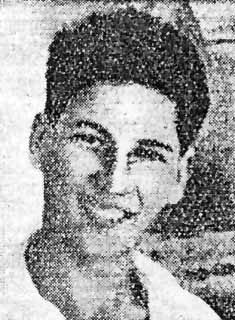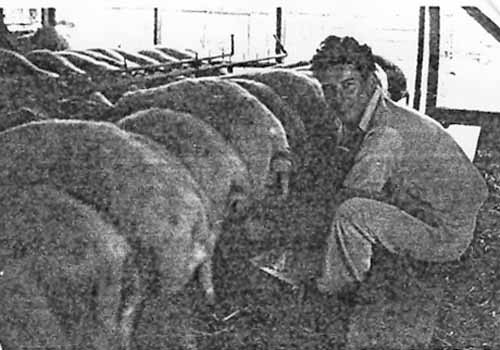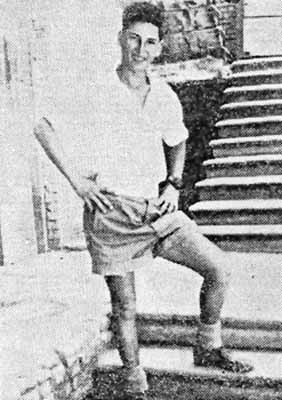 רשימות לזכרו
לזכרו - דן
ארז ומות - היכולים שני הפכים אלה לגור בכפיפה אחת? ארז, שכל חייו לא היו אלא שמחה ועליצות וחיוניות. ארז, שתמיד ידענוהו עליז, שר רוקד ומצעק והנה - הוא מוטל אי בזה נטולחיים, האמנם?
לא בין מחשבות סבוכות התהלך ארז, אלא בנתיב החיים, הפשוט והישר בנאמנות ראשונית ועליצות החיים שופעת, בטוב לבו הפשוט - בכל אלה סמל ארז את ה"צבר" הפשוט, המשוחרר מכל מורשת גלות, אותו צבר שגדל במגרשים הרחבים של תל אביב בשנות השלושים. משם בא לתנועת השומר הצעיר ובה התחנך מגיל צעיר ביותר להגשמה. בפעולות לאור פנס רחוב תל אביבי ובין כתלי הקן הרעוע, עד שיצא לחברת הנוער הארצישראלית בבית-זרע, עמה המשיך גם בגרעין ובהכשרה מגויסת. עם שני הגופים בהם גדל והתחנך -גרעין "צבר" מבית זרע וגדוד "נחשונים" מהתנועה החינוכית בתל אביב - עלה לקבוץ רבדים ושם נפל במערכות המגן בקרב הגדול על גוש עציון, והוא רק בן תשע עשרה וחצי.

מידע נוסף נמצא בתא הנופל בחדר ההנצחה בבית הפלמ"ח.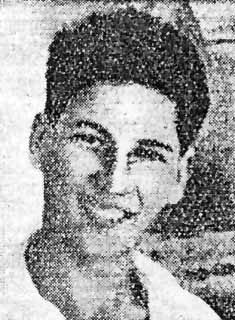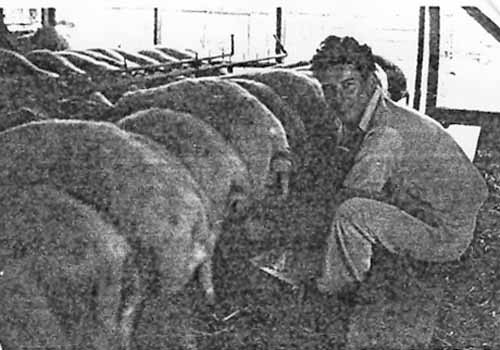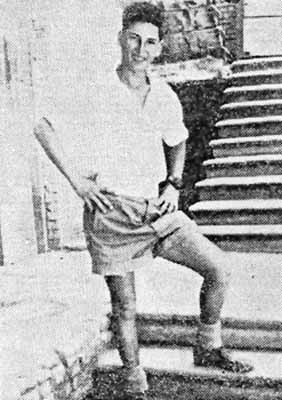 רשימות לזכרו
לזכרו -חביבה
נדהמת ומאובנת קפאתי על עמדי בשמעי את הבשורה המרה. לא האמנתי בה או יותר נכון לא רציתי להאמין, שזה התרחש. ושאלתי את עצמי שאלה אלמת. היכול היה המות לשלוט על חיים צעירים ויפים אלה? היכול היה לקפח את פתיל חייו ולשתקם לנצח, לתמיד? קשה היה להאמין לזאת, וברגעים מרים אלה התחילו לעבור לנגד עיני תמונות מחייו הקצרים והמלאים של ארז.
עודו צעיר לימים ובלבו גמלה ההחלטה להיות בין בוני המולדת ובין מקוממי השממה. הוא עזב בית אב שוקט ובית אמא אוהבת. בכל חום לבו הלך להתמסר למפעל הבנין של הארץ. צעיר גבוה יפה ואיתן. האם חשב הוא אי פעם, שנחשול יכריעו? לא ולא !
הוא ידע להפיח תקוה, לנחם אבלים בצר להם, כשעל פניו שוכן תמיד אותו החיוך הנאצל, החינני.
ארז היה שמו ואכן כארז שגא. גדל ויעש פרי רב
שעות קשות הגיעו לאומה, הדרכים היו בחזקת סכנה, אולם הוא נצל הזדמנות למען הגיע להוריו בהביאו אתו את אותה ההשראה העילאית של הרי יהודה. קל מרוץ חזר בגבורה נפל. על מזבח אהבתו למכורה המתחדשת, הנבנית בדם בניה.
ארז! אותך לא נשכח. כסמל תשאר בקרבנו תמיד, בכל מעשה ממעשינו נרגיש את רוחך ורוח חבריך. בזכותנו לשבת שאננים במולדת הבנויה נדע להוקיר בזכות מי הגענו לה.
תהא נשמתך צרורה בצרור החיים

חביבה נ

מידע נוסף נמצא בתא הנופל בחדר ההנצחה בבית הפלמ"ח.